Boys' Town YouthReach - Going 10 years and beyond!
Read on for more information on our
YouthReach 10th Anniversary Appeal
Officially launched on 23 July 2010, YouthReach has come a long way in touching the lives of the youth in-need through our street outreach and youth-centric programmes. YouthReach helps vulnerable boys and girls who have fallen through the cracks of formal social institutions such as families, schools and other community structures and connects them to essential systems of support.
One such youth that has journeyed with YouthReach is Alif. Back in 2015, the 14-year-old's first contact with YouthReach was through our soccer interest programme. He has since grown to be appointed as the captain of the YouthReach soccer team, leading 30 other youths.
When Alif first joined, he was introverted and very critical of himself. He had difficulties expressing his emotions and thoughts. One memorable incident to Alif was when he broke down after being emotionally affected by personal problems, coupled with the loss of an important soccer match. His youth workers comforted and consoled him. Their support for his emotional and mental well-being truly touched him.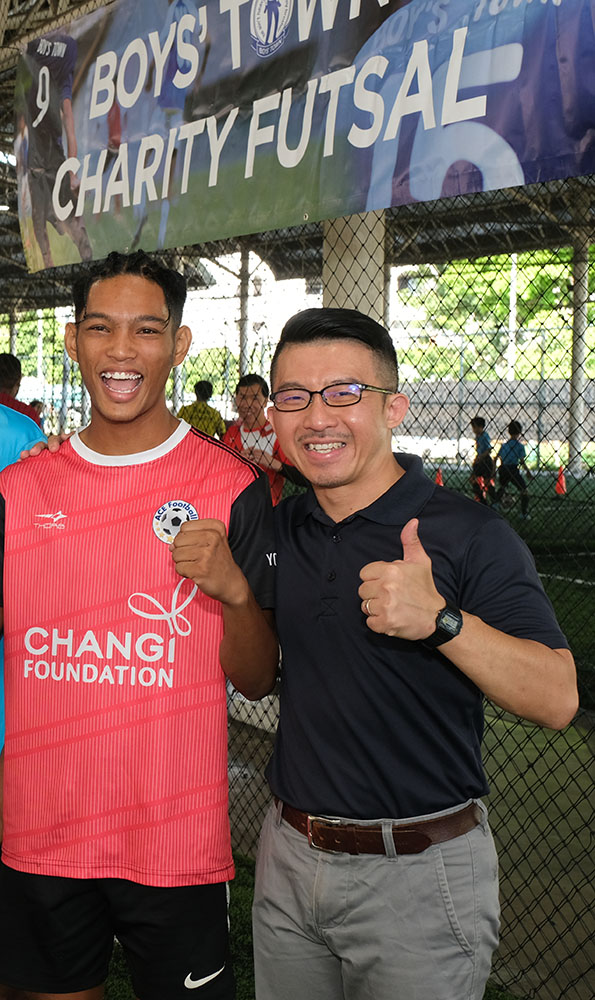 Alif (Left) and Dr Roland Yeow,
Executive Director of Boys' Town (Right)
YouthReach has impacted Alif's life like no other. Applying a strength-based approach to enhance Alif's personal growth, his youth worker used soccer as a medium to relate life skills to him. Alif views the youth workers not just as soccer coaches, but also as his mentors in life. The one-on-one counselling and mentoring sessions from the youth workers helped him become a better person.
"The YouthReach workers are my pillars of strength from my growing years till now."
- Alif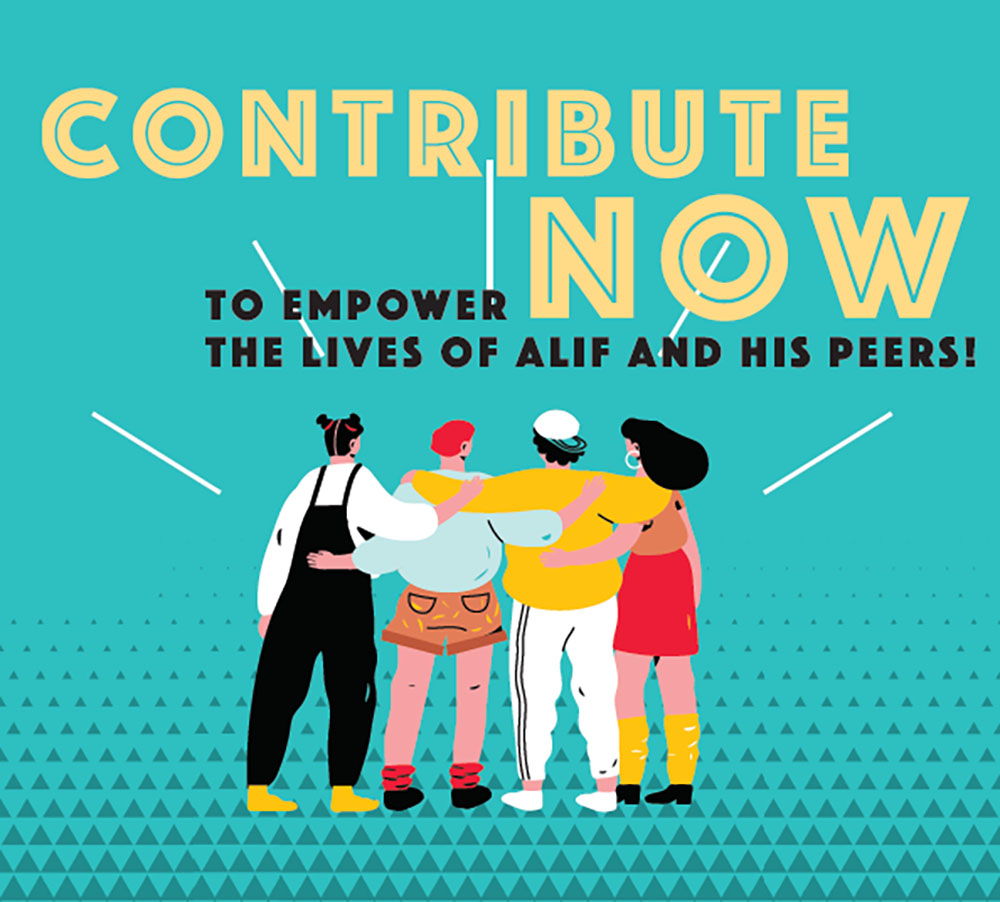 Throughout the years, the YouthReach youth workers continued to build the relationship with Alif and earned his trust. With our support, Alif has grown significantly in terms of his confidence and communication skills. He has learnt to manage his expectations and to set small targets to achieve before reaching his milestone.
Alif's youth worker is full of praises for him and describes him as an individual who never backs away from challenges or tasks assigned to him. Alif's discipline in wanting to try and improve himself in all ways is very much admired by both his peers and the youth workers.
---
Alif has already made plans to return to YouthReach as a volunteer after completing his National Service. Alif is and will always be one of the leaders among the YouthReach youths.
We are proud of him for showing great leadership capabilities and for turning out to be a fine gentleman.
---
---
---
Over the past 10 years, YouthReach has served
over 2,700 youths in the community.
---
Give your support to these youths
Make a difference - transform their lives!
---
More about

Boys' Town first began as a residential home for war-torn orphans. It has since grown to provide a wide array of services for children and youth in-need. Started in 2010, YouthReach was a joint collaboration between Catholic Welfare Services (CWS) and Boys' Town. Its aim was to adopt a multi-faceted approach in reaching out to youth in-need. Its programmes and services included school-based social work, drop-in services and street outreach. Activities such as Japanese drumming, guitar lessons coupled with counselling and tuition services, were directed to inspire youths to enhance personal growth, while instilling values such as discipline and teamwork.
Currently, YouthReach is managed by Boys' Town and supported by Caritas and CWS. It has since evolved into a street outreach programme targeted at youth in-need aged 10 to 24 in the areas of Tampines and Toa Payoh. The youths may face a range of issues from struggling with poor school performance to unsafe sexual conduct and anti-social behaviours.