---
We provide residential care catered to the well-being of the boys to help them discover and develop their strengths and talents. Our team of programme supervisors organize an array of outdoor and recreational activities from sports, art, music to outreach. They also collaborate with community and corporate partners to provide support and learning opportunities.
We have the following programmes for the boys:
Sports Intervention, Service Learning, Activity Clubs, Alternative Schooling
Sports Intervention
---
Through multi-disciplinary sports such as mountain climbing and wilderness expeditions, we aim to foster greater learning for our boys and build their mental strength and resilience. This includes guiding the boys to carry out trainings, learn basic safety skills, as well as reflect and think creatively through challenges presented by the natural environment.
The aim is to provide them with real experiences that can be drawn upon to resolve issues negatively affecting them, and hone their leadership competency and inner tenacity to face obstacles and unfamiliar settings. One such instance of such an experience would be our leadership camp at Gunang Jantan.
---
Gunung Jantan Leadership Camp
With the help of a donor, the boys were brought on a leadership trip to Indonesia during March 14 to 18, 2015.
They got to trek through the forested trail of Gunung Jantan, experience quiet reflection during an outdoor solo night camp, and navigate themselves in a pitch dark night walk.
---
Service Learning
---
Service Learning is a series of outreach activities held yearly to help our boys develop empathy and express their gratitude by giving back to the community. Through this, the boys learn how they can bring joy to others with small acts of kindness, even as they themselves receive assistance
---
Activity Clubs
---
We run clubs for the boys to develop their interests while enhancing social interaction, healthy recreation and self-confidence
---
The Triathlon Club
provides an opportunity for the boys to pick up running, swimming and cycling, while strengthening all muscle groups in their body. This cross-training method develops a more balanced fitness level and helps sharpen their focus by incorporating different sports into the exercise plan.
---
The Running Club
prepares our boys to take part in national runs such as Race Against Racism, New Balance Run and the Standard Chartered Marathon. In 2015, the boys took part in five races comprising 5km and 10km distances and completed all runs safely.
---
The Fitness Club
teaches various calisthenics workouts to increase body strength and flexibility and improves psychomotor skills such as balance, agility and coordination
---
The Soccer Club
teaches basic soccer skills such as ball control, technical ball skills under pressure, and works with the boys on speed, agility and teamwork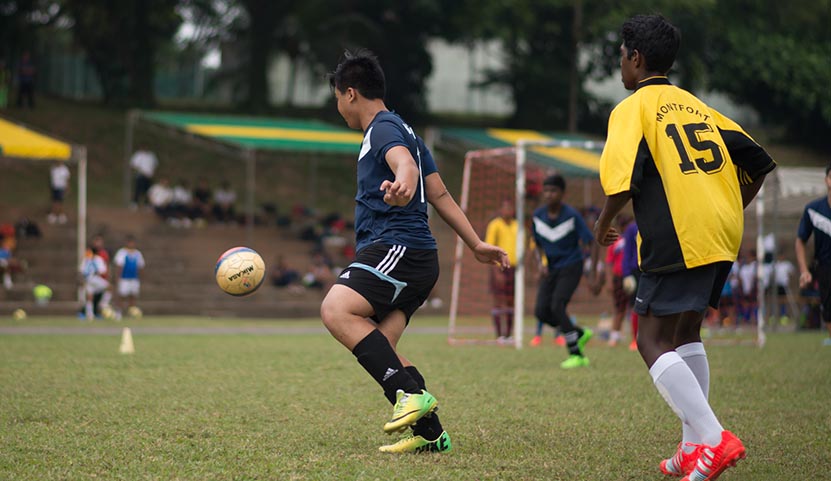 ---
The Media Club
teaches technical skills on how to handle a camera, compose and edit photographs, and provides behind-the-scenes filming experience.
Musical Workshops
for keyboard, guitar, dance and many others were also conducted to allow the boys to try out new hobbies and find their interest.
---
Boys' Town Alternative Schooling (BTAS)
---
BTAS is designed as a temporary supplement to mainstream education and follows the Ministry of Education (MOE) approved curriculum. It offers a holistic, customised and structured environment for students from upper primary to upper secondary school. Classes are run under a low student-teacher ratio, allowing more personal time for student-teacher interaction.
The small size of the classroom also facilitates interactive group discussions, balancing the students' questions and responses to keep them meaningfully engaged.
The programme addresses the needs of boys that typically cannot be met at a regular school, such as students who have behavioural issues, have missed school for a few years, or are at-risk of dropping out.
BTAS aims to prepare these students to return to their regular school, or to graduate from the programme with an 'N' and 'O' Level certification and enter tertiary education or the workforce.
---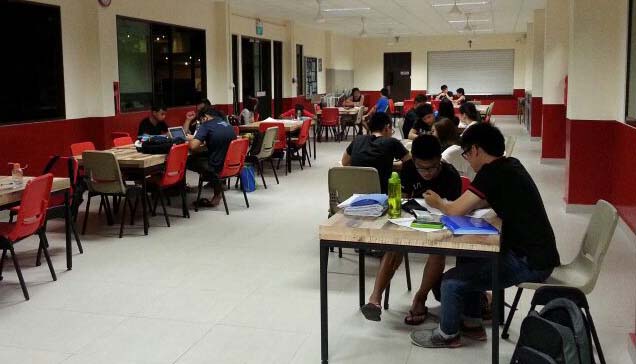 It applies the following strategies to help the students build skills and succeed in general education:
Low student-teacher ratio
Allows for more personal time for each student and a greater chance for the teacher to understand different learning methods.
Individualised lessons
Providing learning strategies, small and interactive groups discussions, and assisting student with their questions and responses to keep them engaged and focused on the material at hand.
Social skills workshops
Topics covered include communication skills, problem solving, conflict resolution and interpersonal relationships.
Work attachment programmes
Hands-on and authentic work experiences effectively prepares them to be employable and lead independent lives.
Reintegration plan
Designing interventions to ensure that students can effectively transition back to their regular school.