---
FUNDRAISER
Adopt a Tin 2020
---
9 Nov 2020 - 31 Jan 2021
---
Boys' Town is launching a new campaign, ADOPT A TIN to raise funds to support our programmes and operations!
---
We are seeking your support to adopt a tin to help us. Your kindness will endorse our work in helping children and youth in-need to give them a brighter future and to become better adults.
It is possible that you have given us blessings in the past when a boy or a staff approached you with a tin.
Boys' Town has been using the tin to collect donations during our annual Flag Day all this while.
For the first time in many years, because of Covid-19, we will not be going out to do street collections this year.
Apart from doing a virtual Flag Day in the coming months, we are also embarking upon a new campaign to raise funds to support our operations and programmes.
There are 3 different tin designs to choose from,
specially painted by our staff.
---
---
---
Design 1: Family of Elephants
---
The artwork, depicting a family of elephants, comprises 64 puzzle pieces which were painted by our residential youths, staff and volunteers. It tells of the story how an abandoned and lost elephant child finds its way into a family herd that embraces and helps it develop into its full potential. It is our hope that the children and youth of Boys' Town be inspired by these traits and grow to become their best self.
Design 2: Residential Youths
---
The design captures the essence of our Residential Services where the youths can find companionship, forge friendships and share memories together. The outline of the youths shows how they support one another, and the colourful paint splashes conveys the colourful experiences that they build together.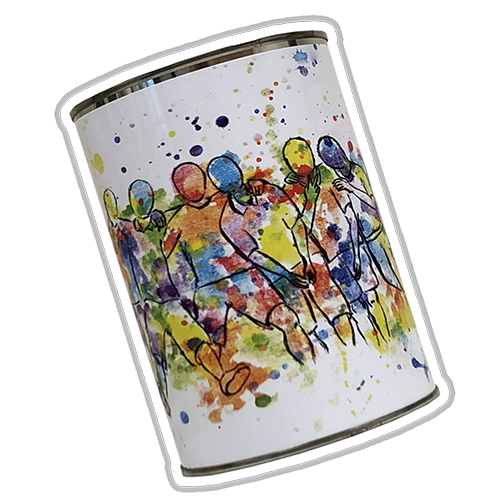 ---
The design shows the core values of our YouthReach service, the street outreach arm of Boys' Town. The van with the youth workers represents the street outreach to the youths. Meanwhile the items falling out of the van and the youths circling around symbolize the arts and sports intervention programmes that we run for the youths. We also have a youth worker in orange engaging the youths at the pavilion, representing our interest to listen and advocate for the youths.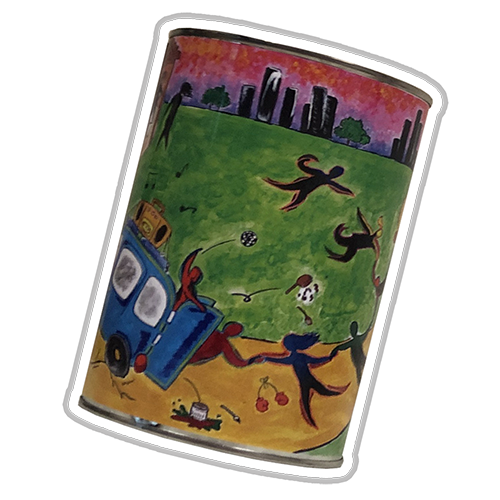 ---
Tin designs subject to availability
---
---
---
---
With a donation of $300, you will receive 1 tin as a momento of your support towards Boys' Town.
With a donation of $900, you will receive the full collection of 3 tins in appreciation of your generosity.
Your name will be printed on the top of the tin and delivered within 4 weeks from receiving your donations.
---
Alternatively, you are also welcomed to make an outright donation of any amount to support our cause.
---
You may wish to make your donation via:
---
---
Payable to "Boys' Town"


Mail to:
Attn: Community Partnerships department
Boys' Town
624 Upper Bukit Timah Road S678212


Kindly indicate at the back of the cheque
1. 'Adopt A Tin'
2. Your NRIC/FIN/UEN (if you require tax deduction)
3. Contact number
4. Preferred Tin Design
---
For enquiries, please contact our Community Partnerships department at
6690 5420 or info@boystown.org.sg
---
If you have made a donation to the Adopt A Tin campaign without providing your details, kindly contact us.